The Collaborative Architects
Identity System Design

Approaching their 50th birthday, The Collaborative sought a brand that better evoked the spirit of their name. We refined brand messaging to better align with their values, methods and approach. The Collaborative is at face value a name, but stands just as much for how they are as it does for who they are.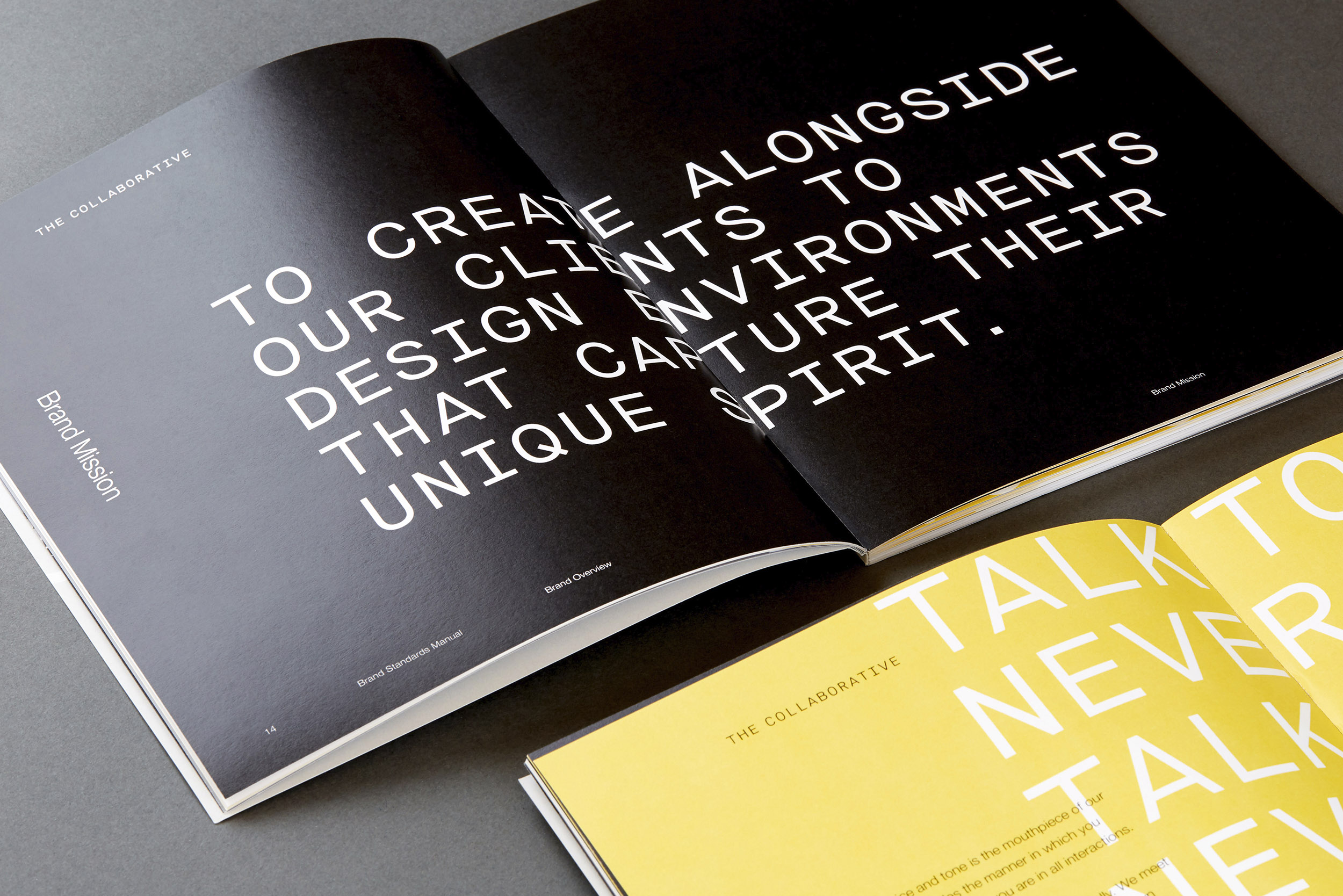 Role: Design Director
Photographer: Dwelling Table
Design Collaborator: Justin Childress
Agency: Switch